The Project: 
 - Rebrand a magazine of your choice. I chose Frankie Magazine.
I chose to do it in a geometric theme because I've always liked geometric patterns and I believe that it's a current trend in graphic design. The aim was to look at both header typography and body text from an article. I had to include a front cover, contents page and an editorial spread (minimum of 3 pages).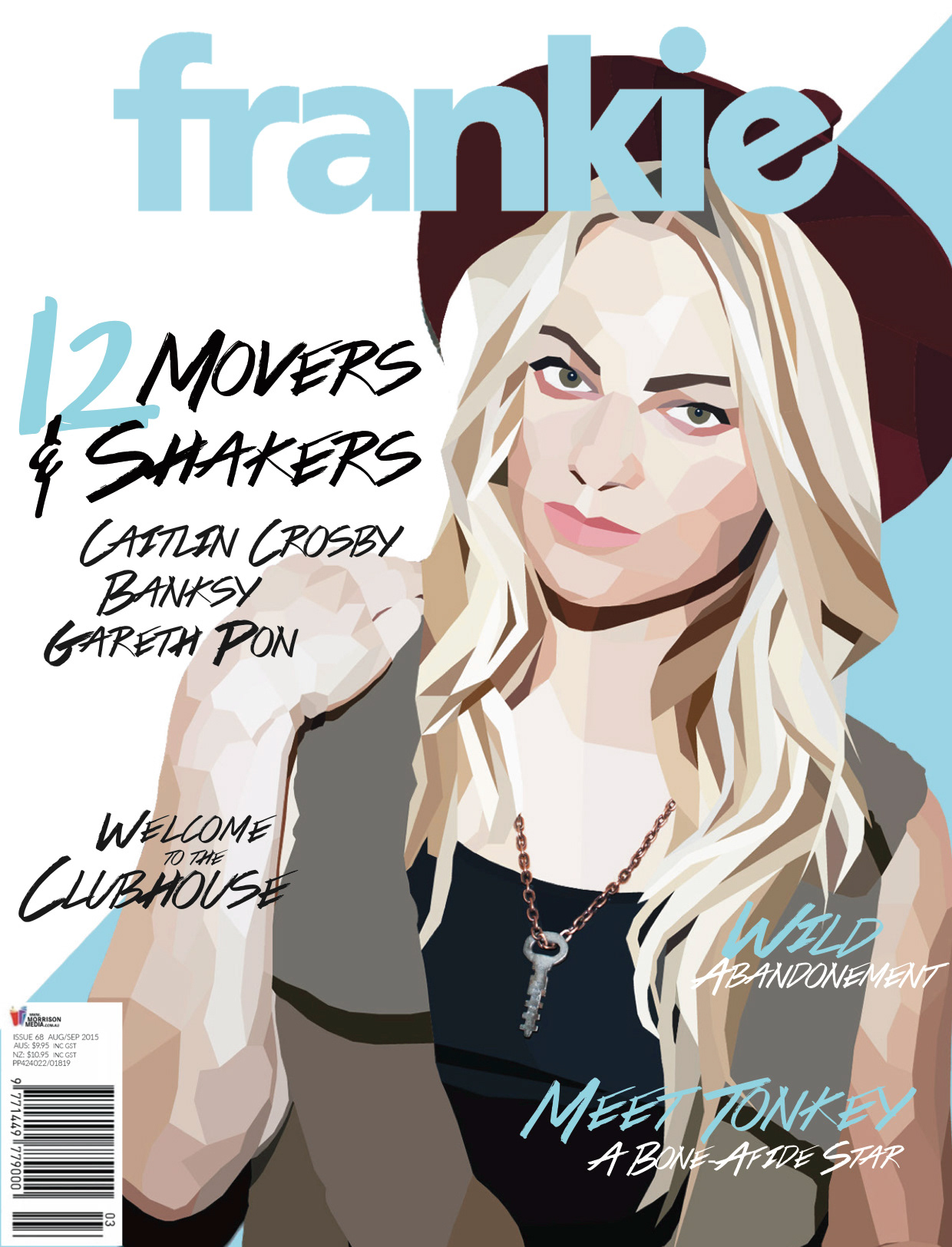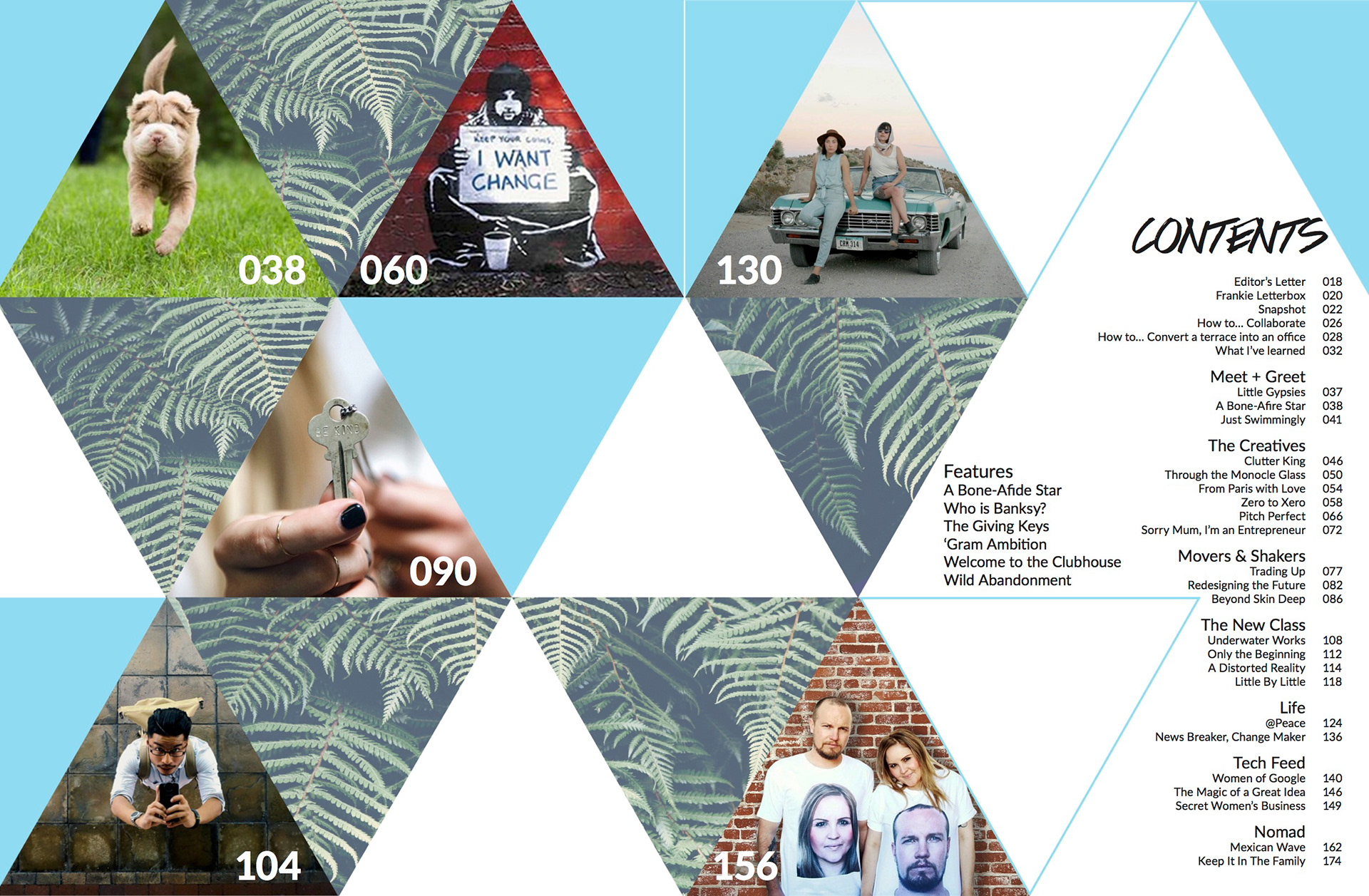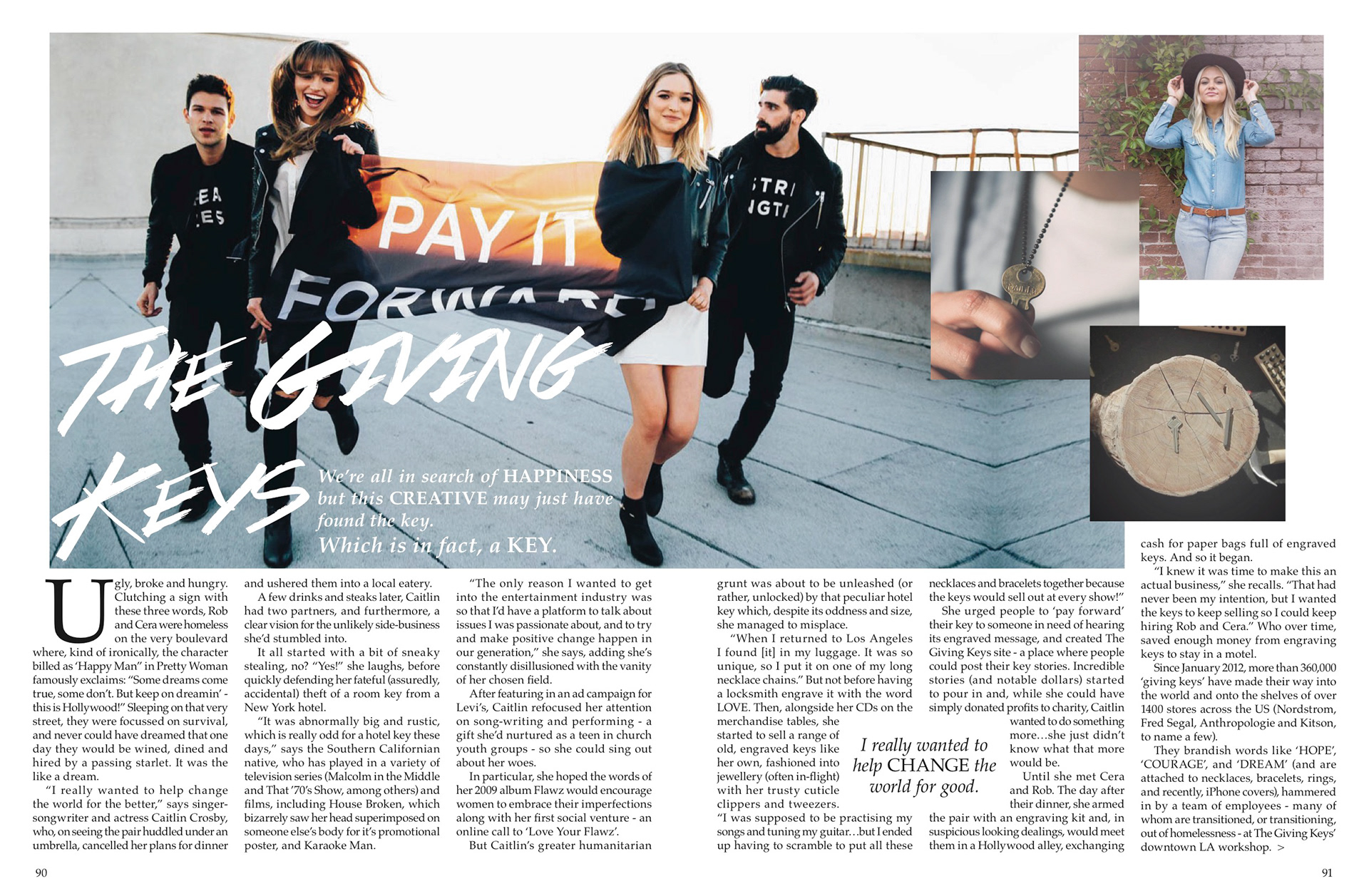 Note:
I don't own the rights to Frankie Magazine.
The article I've used is from The Collective about The Giving Keys.
The front cover image is of Caitlin Crosby (founder of The Giving Keys).
The font used on the front cover is Colors of Autumn.
Other fonts used include: Lato, Palatino & DJB Me and My Shadow Dark.